To complement the mission of the library, the staff have created a new collection called "Library of Things". This new collection contains a variety of useful, entertaining items that may not be affordable to purchase or may just be needed for a project. This collection will go far beyond the books, magazines and media that have been the primary focus of our library.
Please check out this new collection! And let us know what else we should offer. 
Frequently Asked Questions
How long are items checked out?
Each item is checked out for 2 weeks.
Do I need a MORE library card to check out an item?
Any MORE library card will work.
Can I put a hold on these items?
Yes, you can find these items in our catalog or stop at the Circulation desk for assistance.
Will these items be delivered to my "home" library?
No. You must pick up and return items to our library at the Circulation desk.
How do I return an item from the Library of Things?
Please return the item to the Circulation desk in the lobby during our open hours.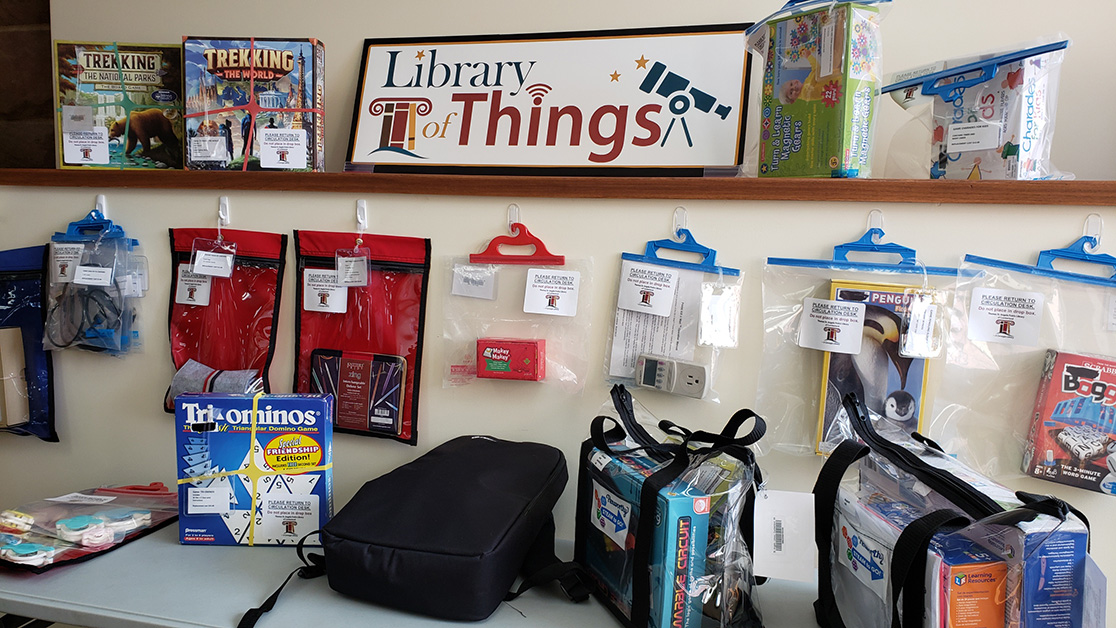 Current Items in the Library of Things
Click any item below to find it in our catalog. 
Crafts
Knitting needles
Crochet hooks
Cricut Joy
Sewing machine

Games
Scrabble
Trekking the World
Science
Binoculars
Telescope
Technology
HDMI cable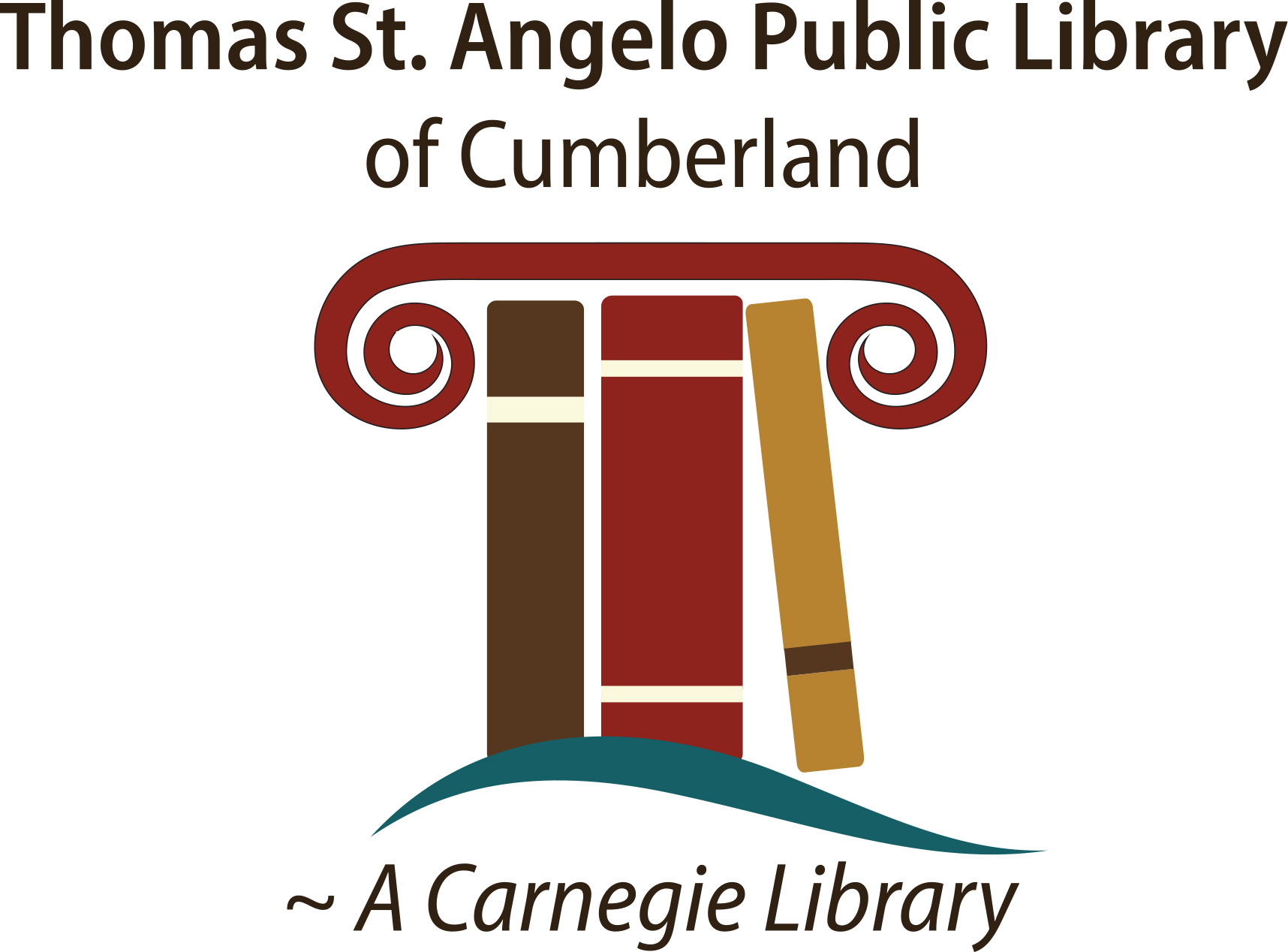 Thomas St. Angelo Public Library
1305 Second Ave.
Cumberland WI, 54829
715-822-2767 | cupl@cumberlandpl.org
Hours
Monday         9:00 am - 7:00 pm
Tuesday         9:00 am - 7:00 pm
Wednesday  9:00 am - 7:00 pm
Thursday      9:00 am - 7:00 pm
Friday            9:00 am - 7:00 pm
Saturday       9:00 am - 1:00 pm
Sunday          CLOSED
Support Your Library
Your donations help provide new library materials, programs, and services for the community. Donations to the Cumberland TSAP Library Foundation are tax-deductible.
A memorial gift to Thomas St. Angelo Public Library is a unique and lasting way to remember and honor family and friends.