A Carnegie Library ~ blending the old with the new...
COVID Transmission rate is HIGH (Red Zone).
Masks are now required per Library Board policy, 8/10/21.
We will be happy to provide curbside pickup.
You can now help support us through AmazonSmile.
Sign up for our eNewsletter.
Library Board
Dave Evenson, President
Maggie Wickre, Vice President
Dr. Barry Rose, Treasurer
Arlene Frisinger, Secretary
Connie Bussewitz
Carol Wallin
Lindsay Norby
Pam Mysicka
About
The Thomas St. Angelo Public Library serves the residents of Cumberland and the surrounding area as well as seasonal residents and guests.
It is the heart of a vibrant community in northwestern Wisconsin helping to preserve the vitality of the downtown area.
Its historic Carnegie room includes an elegant space for reading and programs while the new addition provides handicapped access and space to meet modern use needs.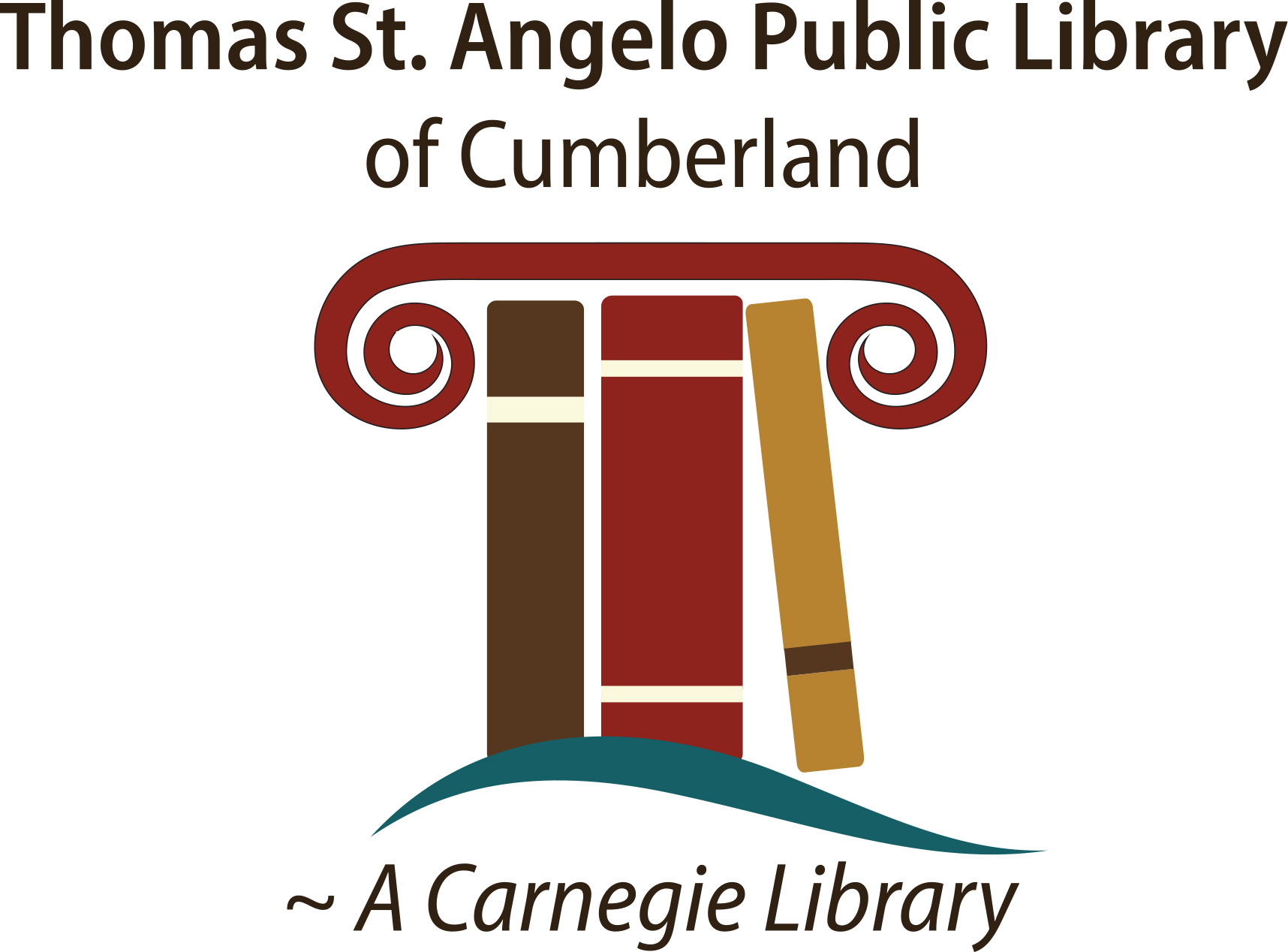 Thomas St. Angelo Public Library
1305 Second Ave.
Cumberland WI, 54829
715-822-2767 | cupl@cumberlandpl.org
Hours
Monday         9:00 am - 7:00 pm
Tuesday         9:00 am - 7:00 pm
Wednesday  9:00 am - 7:00 pm
Thursday      9:00 am - 7:00 pm
Friday            9:00 am - 7:00 pm
Saturday       9:00 am - 1:00 pm
Sunday          CLOSED
Support Your Library
Your donations help provide new library materials, programs, and services for the community. Donations to the Cumberland TSAP Library Foundation are tax-deductible.
A memorial gift to Thomas St. Angelo Public Library is a unique and lasting way to remember and honor family and friends.