Job Center of Wisconsin
Job Centers have resources for job seekers and employers. Find a Job Center in your county to get started.
Create or Update a Resume
Create a free account with the Job Center of Wisconsin website to build and revise your resume and electronically submit it to employers.
Skill Explorer
Connect to employment opportunities based on your skills rather than on job titles.
Search for Wisconsin Jobs
Use the Job Center of Wisconsin website search tool.
Job Seeker Resources
Choose from one of the five topic headings: look for jobs, plan a career, wages and occupations, training and education, other assistance.
Workforce Events
Find job fairs, career expos, recruitment sessions, and other events to help job seekers make connections with employers.
Labor Market Information
Read reports, projections, and trends in Wisconsin's job market.
Training and Education
Find information about apprenticeships, training programs, Wisconsin colleges and universities, financial aid, and more.
Featured Industries
Research Wisconsin's diverse industries, and find information on wages, trends, and other subjects.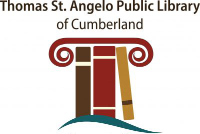 Thomas St. Angelo Public Library
1305 Second Ave.
Cumberland WI, 54829
715-822-2767 | cupl@cumberlandpl.org
Hours
Monday         9:00 am - 7:00 pm
Tuesday         9:00 am - 7:00 pm
Wednesday  9:00 am - 7:00 pm
Thursday      9:00 am - 7:00 pm
Friday            9:00 am - 7:00 pm
Saturday       9:00 am - 1:00 pm
Sunday          CLOSED
Cumberland TSAP 
Library Foundation Inc
The programs that we provide free to the public are paid for by your donations. Your donations are greatly appreciated. Thank You!